I was commissioned to make t-shirt design for

Oulu Game Lab / OGL

at spring 2019.
What clients wanted for the design was some how to represent the studies fun and playful!
They also wanted to implement their own logo to the final illustration.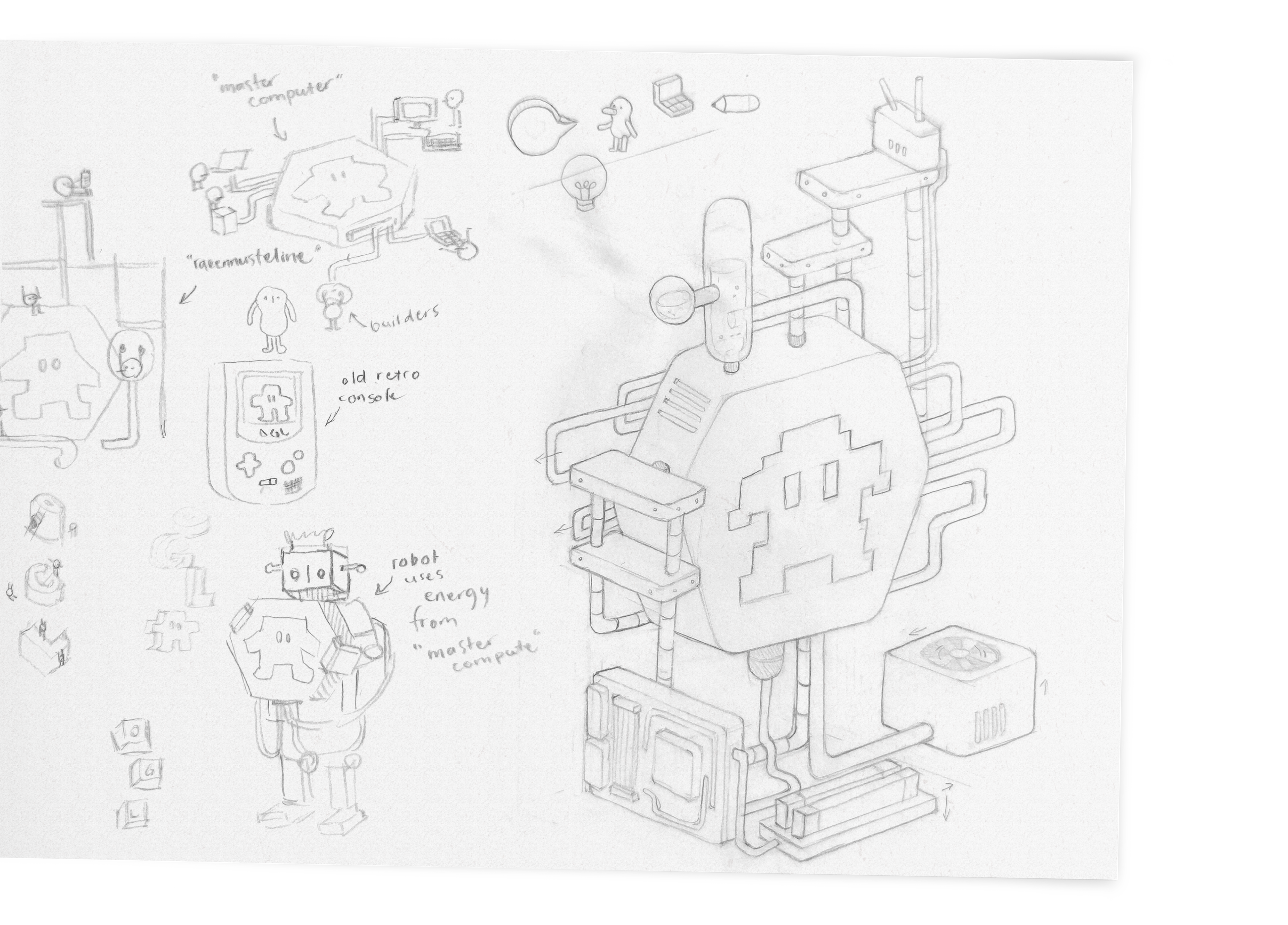 When I started creating the sketches, I knew that I wanted to show was the students, their teamwork and the love for the games, cause I think those represent the community well. After few sketches we came up with this idea that what if the
OGL
logo would be some kind of computer, where all these creatures / students work together taking care of the system. We instantly felt in love with the idea and the final illustration!